How European theaters survive in quarantine: Edinburgh Festival canceled, Avignon holds on
The transition of culture to digital space is by no means a Russian notion. At the end of February, most European theaters launched online broadcasts of performances, opened archival "gold funds" and arranged streaming readings for subscribers. In order not to lose touch with the audience, theaters create radio stations and help students prepare for final exams. But all this does not exempt from catastrophic financial problems.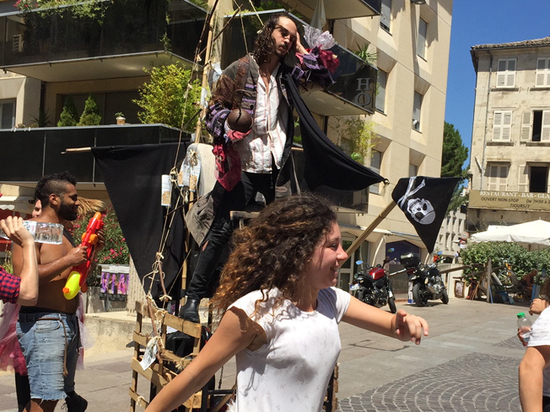 On March 30, Britain's largest theater organization Ambassador, comprising 32 institutions across the country, outlined its quarantine anti-crisis plans. The Ambassador operates venues in London, New York, Sydney, including the West End theaters, Edinburgh Drama Theater and the Liverpool Empire.
According to an official statement, most of its employees will be sent on paid leave from April 1 to the next 90 days with a lower salary. The steering group will remain without the required compensation. Contracted employees are eligible to participate in the government job retention program and compensation during forced vacations. Thus, while theaters are closed, the minority will remain in the service and will work remotely. They will also reduce wages, but to a lesser extent than those on vacation.
At the same time, one of the leading theater festivals was canceled in Edinburgh. It was planned from August 7 to August 31 in Scotland. But for the first time since its creation in 1947, it will not take place. As stated in the official statement of Director Fergus Linehan on April 1, "a few months ago, such a forecast seemed unthinkable, but now we have to rake too many problems."
More optimistic forecasts from another theater giant – the Avignon festival. "We do not change plans and do not lose hope," said Olivier Pi, director of the French project. "It should go from July 3 to July 23, and if quarantine ends by early May, we have a chance of success." In contrast to last year, twice as many foreign groups planned to come to France. Two of them, African and Italian, have already announced the cancellation of the trip, while the rest are still hoping for a positive trend with COVID-19 in their countries.